Under Armour RUSH
Translated UA's RUSH above the line campaign (ATL) "Find your 1%" by Droga5 into different and cohesive retail activations that drove sales and differentiated the new product line in stores.

Leveraged the architecture of the textile technology (fabric with embedded hexagonal thermo-reactive minerals that absorb and reflect energy back into the athletes' skin) to create two concept directions.

Responsibilities:
Conceptualized experiential retail touchpoints showcasing the product benefits and leveraging the ATL campaign assets for continuity.
Developed the in-store campaign architecture and strategic messaging hierarchy through custom fixtures, digital touchpoints, supportive visuals, and communications.
Oversaw and created the global retail design guideline book with merchandising principles, layouts and fixture details.
FITCH / ︎ Nicoló Bernardi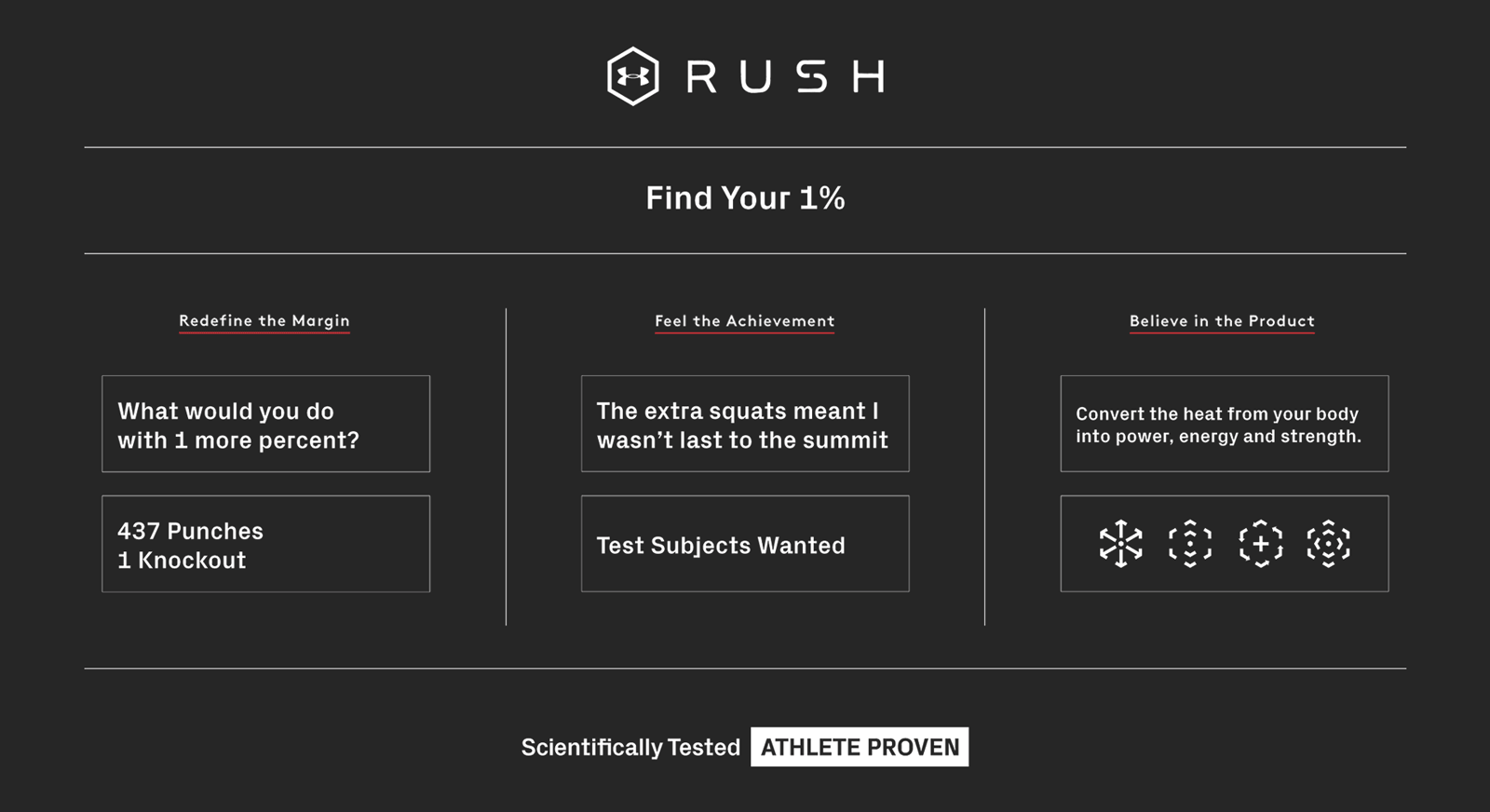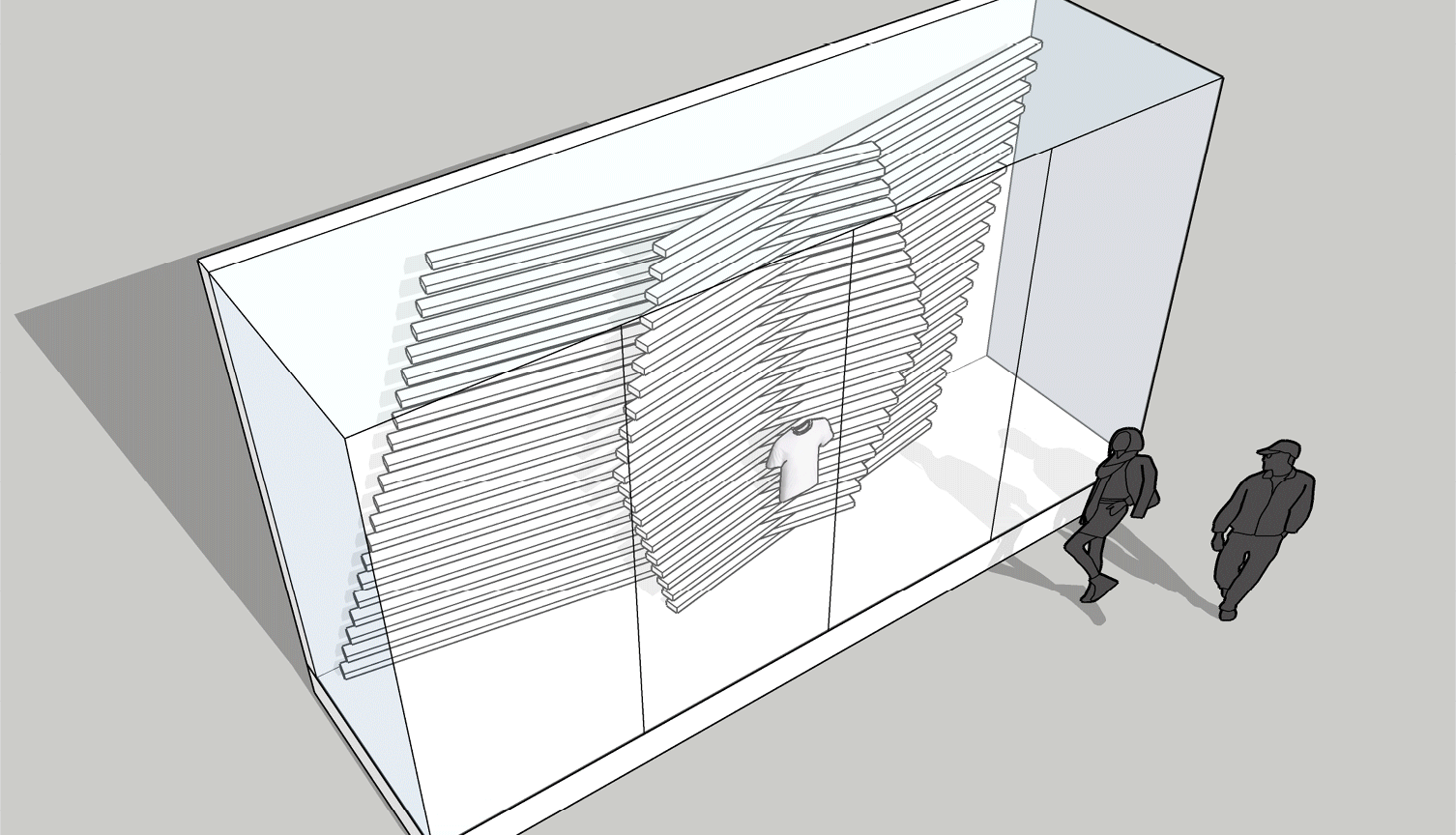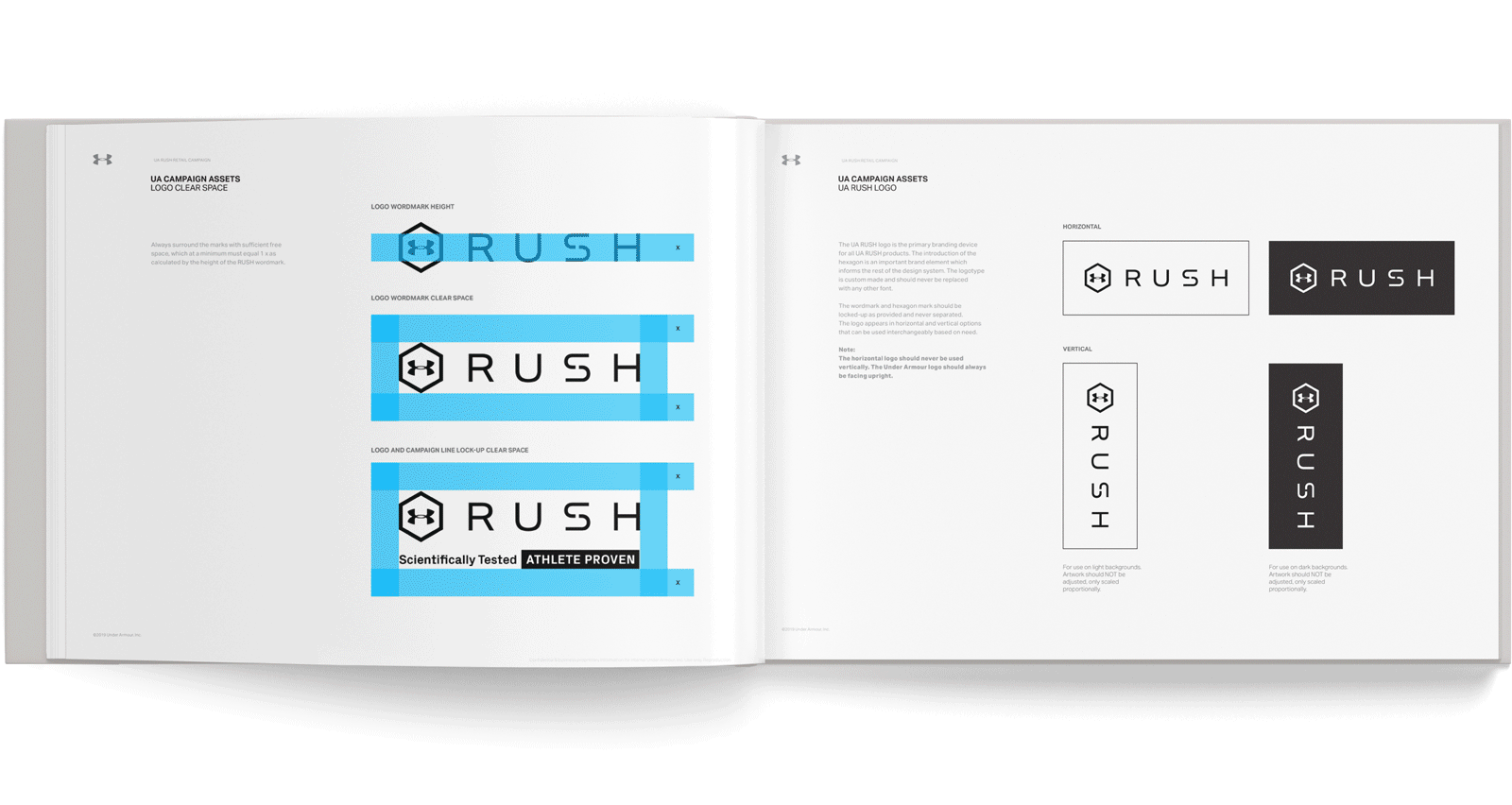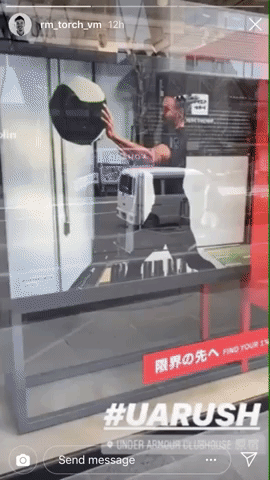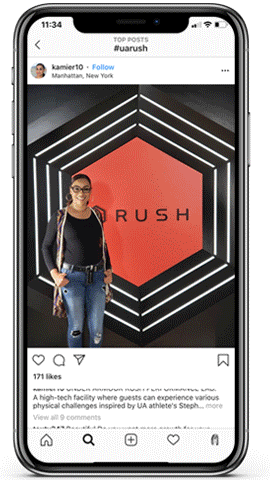 900 N Michigan Avenue
As a Lead Designer in this project, my focus was on revamping strategic areas of the mall that brought the best customer experience and ROI. As a result, the 10M renovation attracted 17 new tenants, increased the mall's foot traffic and its presence in social media, attracting a younger demographic.

Responsibilities:
Designed a brighter entrance portal, new exterior signage, and luminescent interior wayfinding, which allows the visitors to locate stores effortlessly on the adjacent floors




Leveraged insights from customer data and client workshops to conceptualize and iterate solutions




Rapid visualization; creation of sketches, mood boards, diagrams, and mock-ups to visually express and test ideas




Simplified the interior architecture by removing ornamentation in the atrium and in the corridors' ceiling to bring the focus back to the storefronts




Integrated a media experience across digital canopies, two modules at the mall's entrance and eight more in the atrium's ceiling to bring artful moments of delight to customers




Led internal creative brainstorms, client presentations, workshops and progress reviews




Managed a team of 3-6 multi-disciplinary designers, interns, 3D modelers, technologists, model makers, and VR visualizers




Collaborated and briefed architects, engineers, lighting designers, and specialty vendors



Awards/Publications:
IDA Design Awards 2017 — Honorable Mention
Chicago Business Journal
— The 900 North Michigan Avenue Shops rushing to stay relevant in mall-challenged America, Jun 2017
Chicago Curved
— Mag Mile retail complex getting new entrance, LED ceiling art, and food hall, Nov 2017
Haute Living
— Quick Hits: Take a Glimpse at Plans for the 900 Shops Major Renovation, Jun 2017
Digital Signage Connection
— Chicago's 900 North Michigan Shops Installs Digital Skylight Tapestry, Aug 2018
ESI Design / ︎ Caleb Tkach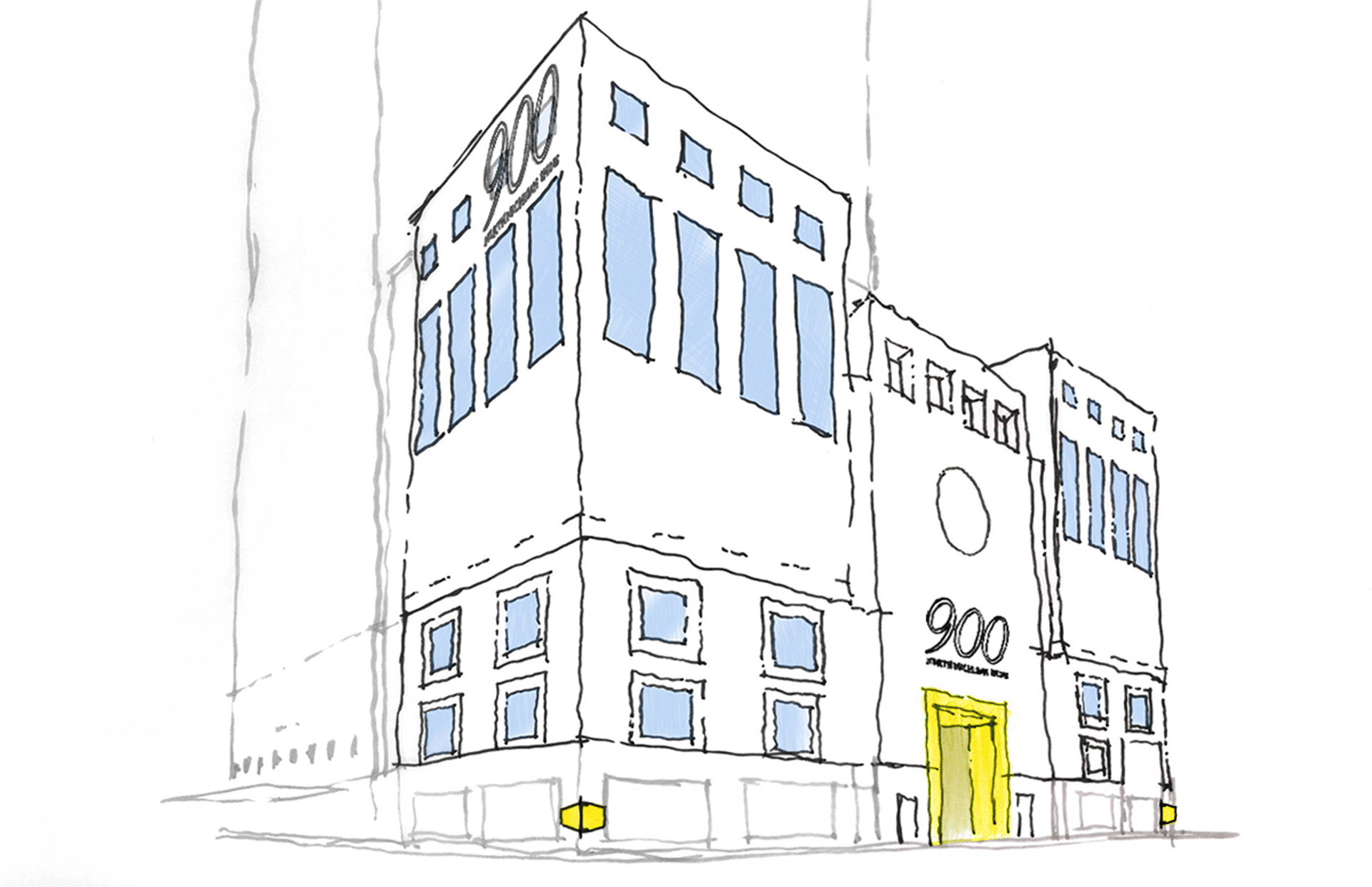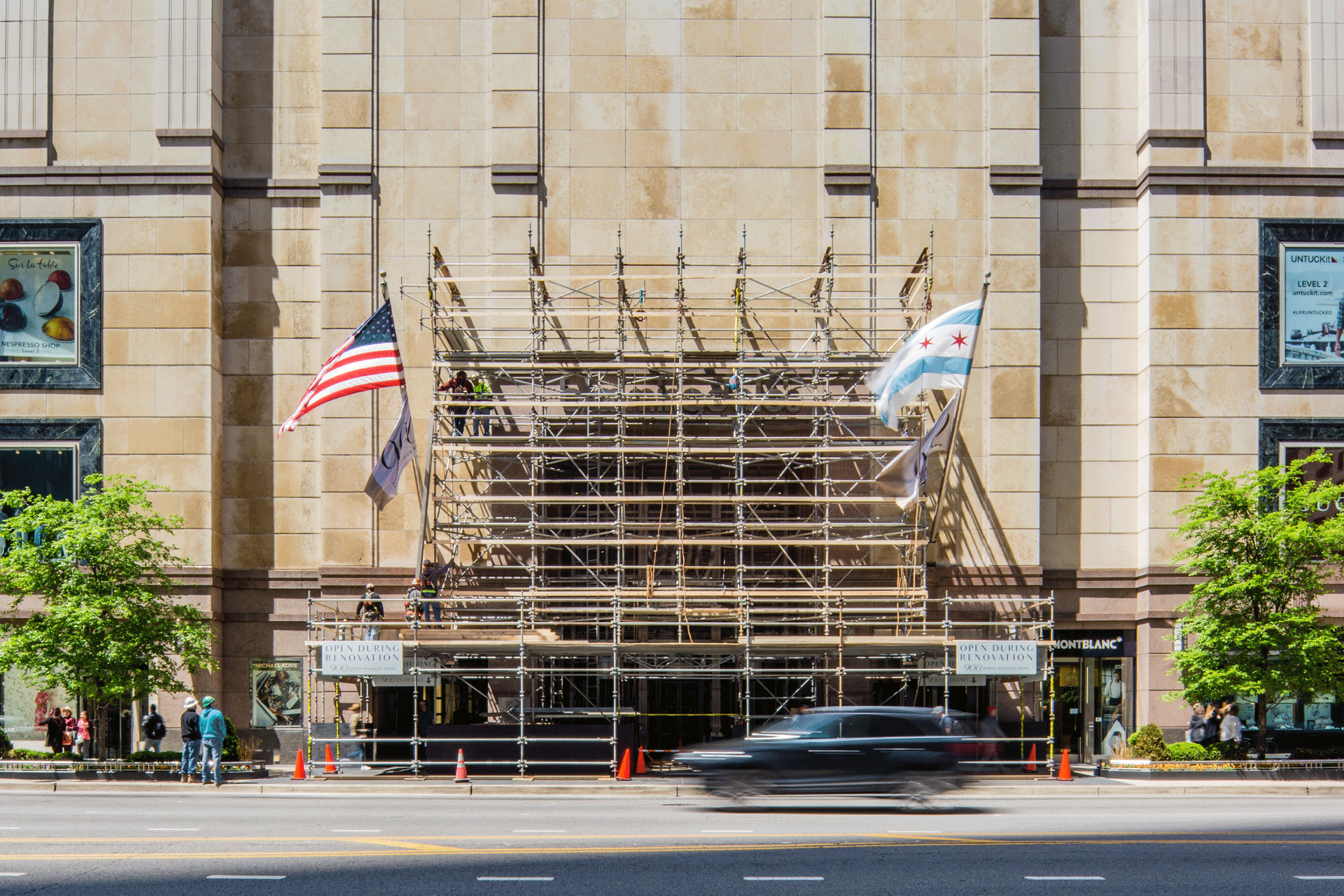 Under Armour RUSH - Influencer Kit
As part of the launch of the UA RUSH line, we were tasked to inspire earned social media through an unforgettable unboxing experience that, in itself, simply and powerfully explains the RUSH technology and its benefits.

Responsibilities:
Collaborated to create three concepts for the seeding box, conceptualizing a unique theatrical unboxing experience for each one
Simply and powerfully explain RUSH cellient technology and its benefits

Rapid visualization; created mood boards, sketches, and quick models to visually express ideas
Stablished strategic principals for each design scheme
Considered target budget for final designs, tier 1 box should cost less than $500, and tier 2 less than $15
FITCH / ︎ James Pentergrast & Nicoló Bernardi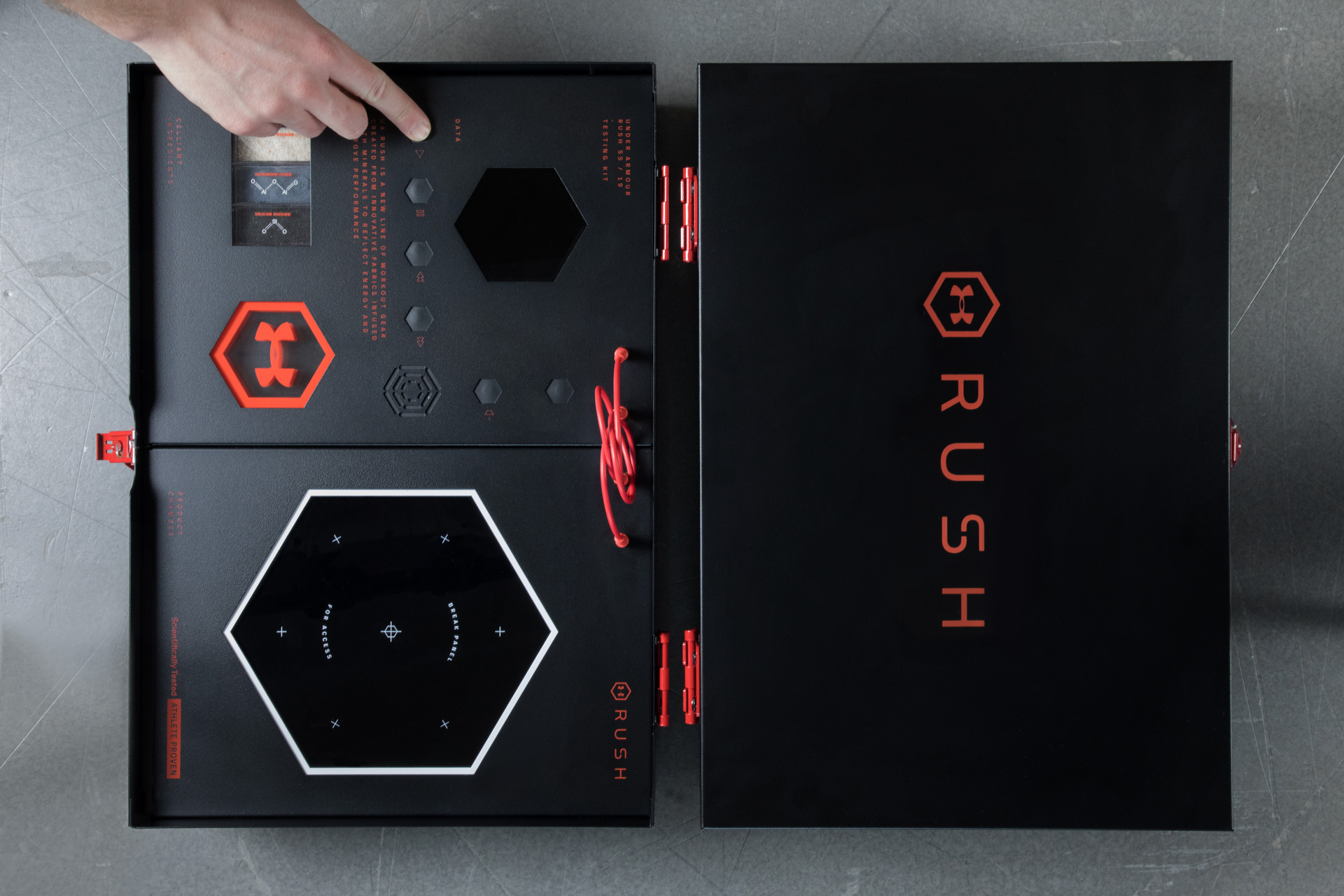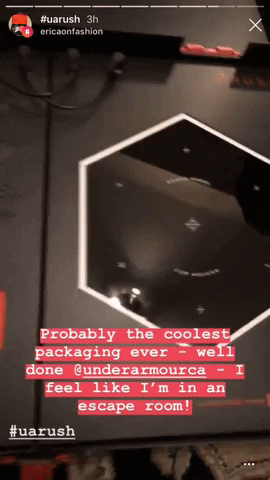 575 Fifth Avenue Lobby, NY
Redesigned and modernized this Midtown lobby tailoring to attract boutique financial services firms and other potential tenants.

Conceptually, the connecting media ribbon across the walls and columns opens up a section cut to unveil the neighborhoods' vibrancy, its local events, weather, and the current stock market data mapped into the city. This lobby showcases Midtown's zest uniquely through its dynamic media content.

Responsibilities:
Led and developed the interior architecture concept, FF&E, schematic design, design intent drawings and construction barricade graphics/branding.
Collaborated on media concepts with media technologists and data visualization designers.
Reviewed the architect of record drawings, and coordinated revision changes.
Briefed lighting designers to update the perimeter cove lighting and ceiling grid to LED lights.
Developed an in-house prototype and on-site mock-ups for the media columns.

Participated in construction status meetings with the client and partner vendors and issued punch-lists.
Publications:
Architectural Record
— 575 5th Avenue Lobby Design, Feb 2017
World-Architects
— Two Lobby Renovations by ESI Design (Terrell Place & 575 5th Avenue) Oct 2016
ESI Design / ︎ Brett Beyer